Autumn BBQ 2022
October 15 , 11:00

-

16:00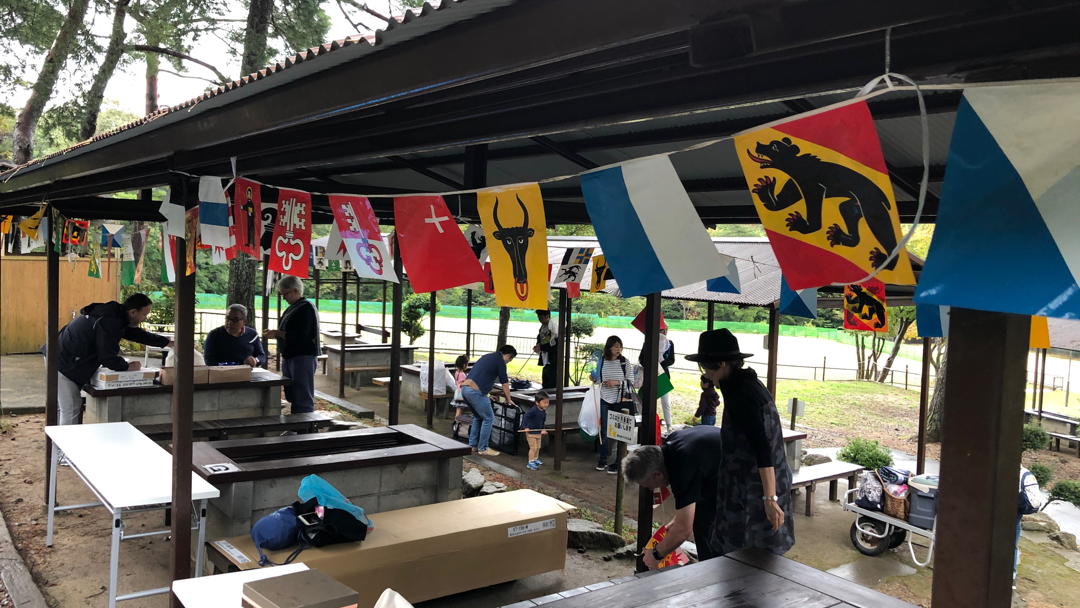 We cordially invite you to our traditional Autumn BBQ.
Okuike is a beautiful picnic- and playground located in the Ashiya Highlands. Come and enjoy our traditional food, including the famous cervelats, bratwursts, and Swiss wines, as well as each other's company. Let your kids play on the vast grounds. Bring along your friends!
As always we will do our best to ensure a safe environment for our event. We continue to monitor Covid protocols. If you have a fever or do not feel well on the day, stay at home!
Weather
Rain or shine, we will be there!
Food contributions from participants
Our aim is to provide a culinary experience, offering many different dishes and desserts, as done at the recent BBQ's. You can help us with a contribution to our buffet, such as a homemade dish—appetizer, potato salad, pasta salad, green salad—or a cake or any other dessert. If you can contribute something, please let us know by the registration deadline, either by email or in the field on the registration form below, to allow us to coordinate the offering. Costs will be reimbursed against receipts.
The participation fee will be collected on site. It is all inclusive: venue fee, food and drinks, Swiss wine, beer, soft drinks, desserts, tea, and coffee.
---
Is your home supply of sausages and meatloaf low? Then you're in luck! This time we will again offer pre-ordering of sausages and meatloaf. Just use the pre-order form below, make sure to submit it by September 24, and come to pick up your order at the BBQ.
---
Registration for BBQ
Deadline: October 12
---
Pre-order Sausages and Meatloaf
Pre-order period has ended.